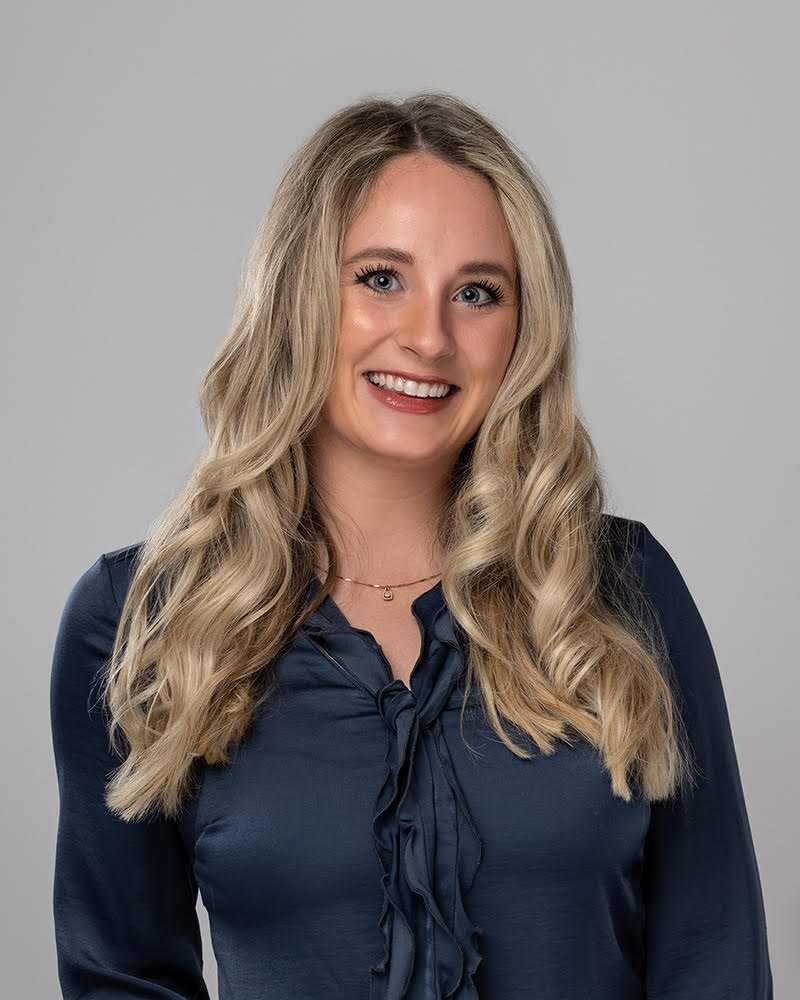 Laken Vickers, BA
Masters Level Student Intern, Clinical Rehabilitation & Mental Health Counseling
 847-908-8700 x104
lakenv@illuminatingyou.com
Who I Work With
Children, Teens and Adults
Addiction/Substance Use Disorders
Adjustment to Phase of Life Transitions
Anxiety & Stress Management
Attention Deficit Disorders
Autism Spectrum Disorders
Depression and Mood Disorders
Eating Disorders
Relationship Issues
Self-Esteem
Self-Identity/Identity Formation
Trauma
Laken is a Master Level graduate student at the University of South Carolina School of Medicine, Department of Neuropsychiatry studying Clinical Rehabilitation and Mental Health Counseling. She has received commendation in her courses allowing her to begin her Practicum and Internship to work with clients under professional supervision. She plans to graduate in December of 2023 and then work as a licensed professional counselor (LPC). 
Laken has experience working with individuals and groups in the inpatient residential setting as a Behavioral Health Associate, working directly with Substance Use Disorders, Bipolar Disorders, Schizoaffective Disorders, Anxiety Disorders, Depression, and Adjustment to Phase of Life Issues. Through extensive training, she gained skills working with individuals on the Autism Spectrum and Eating Disorders in a non-clinical setting. Her involvement as a Graduate Research Assistant has allowed for an understanding of the efficacy of virtual reality and psychopharmacology in the treatment of Schizoaffective Disorders, Major Depression, Bipolar Disorders, Anxiety Disorders, Dual Disorder Treatments, Substance Use Disorders, Chronic Pain, and more. Additionally, she has demonstrated competence in counseling theories and techniques used in the therapeutic process. She has facilitated and co-facilitated groups under faculty supervision, displaying a thorough understanding of multicultural approaches, group theories and techniques. 
Laken's strengths-based approach encourages her clients to identify, develop, and utilize their resources to learn how to become autonomous in their healing. Laken works from a place of empathy and authenticity to help clients feel heard and understood. Laken incorporates Cognitive Behavioral Therapy (CBT), Dialectical Behavior Therapy (DBT), Solution-Focused Brief Therapy (SFBT) and a Psychodynamic approach to promote long-term healing, often including Gestalt, Adlerian, and Existential approaches when working with clients. Laken works with clients to help them learn coping skills needed to face their challenges and traumas so they can discover their own resiliency and strength. 
Laken establishes herself as an advocate for her clients while supporting them to become their own best advocates. She brings her warm charisma into her sessions, connecting with clients through her accepting nature.  Laken's Bachelor's Degree in Sociology supports her ability to assist her clients find adjunct services that complement the therapy process, connecting and collaborating with community resources. Her background has also trained her to provide culturally sensitive therapy to ensure clients from various ethnicities, religions, genders, and principles have their needs met, feel accepted and understood, and adjust positively to the therapeutic process. She provides compassionate care in both individual and group settings. 
In her free time, Laken enjoys spending time with her family and friends, traveling, running with her dog, and planning her upcoming wedding.
Personal Quote:
"I believe each of us is more than the worst thing we have experienced. I am here to help others find light in the darkness by helping them discover and utilize their own strengths and resources. I want to empower my clients to regain control over their lives and become autonomous in their healing. My goal is to form a secure and genuine therapeutic relationship with my clients so that they may feel safe enough to begin to uncover how they want to feel and who they want to be."