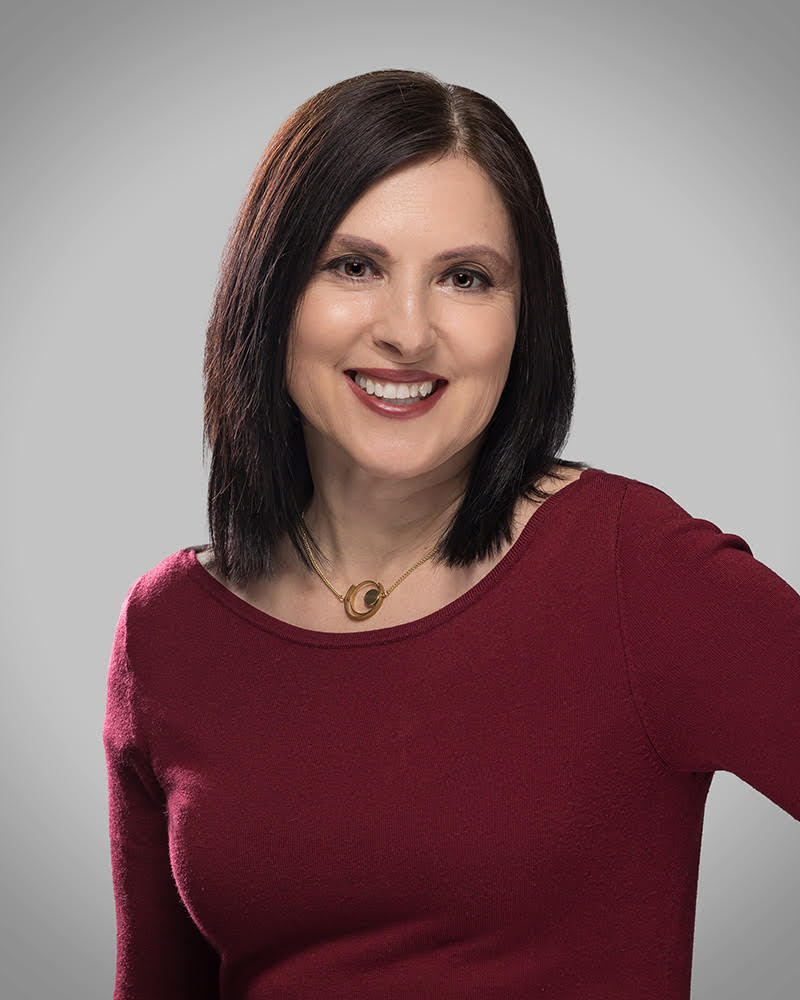 Snezana "Nina" Gadjanski, LCPC, NCC, CADC, CCTP, EMDR, RYT
Psychotherapist
Certified Alcohol Drug Counselor
Certified Clinical Trauma Professional
Eye Movement Desensitization & Reprocessing Therapist
Registered Yoga Teacher

847-908-8700 x109
snezanag@illuminatingyou.com
Acculturation Assistance
Addiction
Adjustment disorders
Anxiety disorders
Bipolar disorder
Codependency
Coping skills
Crisis intervention
Depression
Grief/Loss
Group Therapy
LGBTQ+
Life Transitions
Mindfulness
PTSD/Trauma
Self-Esteem/Identity Development
Sexual Assault
Spirituality
Stress management
Trauma Sensitive Yoga
Snezana, also known as Nina, is compassionate about helping others improve their lives and function to their fullest potential while embracing their inner strengths to find healing. Highly focused on the present moment, Nina believes in empowering individuals by providing a safe, supportive, and empathetic space in which clients can evolve and embrace change. At the core of Nina's work, she uses a client-centered approach and a collaborative process to help clients integrate emotional, physical, and spiritual parts of their selves to feel whole and complete. Nina strongly believes in the importance of meeting clients where they are, recognizing a sense of autonomy is imperative in everyone's healing journey.
Nina supports clients by encouraging them to welcome any emotions and experiences which can surface as part of the treatment process, as they bring valuable lessons and insights. Nina understands that our life experiences can have an enormous impact on our bodies, mind, perceptions, attitudes, beliefs, sense of safety, trust, and overall functioning. To heal all these parts, we need to heal our bodies and minds by going inward for mental health recovery. Nina believes that discovering meaning and purpose while learning from our past experiences, often through our personal wounds and suffering, we can learn how to find the light in the darkness. That inner light is our soul, our breath, and our energy that is always available to us and has been with us forever, we just need to remember, and learn how to access it. Nina believes her role as a therapist is to remind those that she works with of their own light and inner strength. Nina feels immensely grateful and blessed for the opportunity to walk side by side with her clients, supporting their growth and healing on their individual paths.
With over 10 years in the counseling field, Nina's experience includes in-patient and out-patient therapeutic settings. She has worked in both hospital and community agencies, serving adolescents and adults while providing individual, group, and family counseling. Nina is a Licensed Clinical Professional Counselor, National Certified Counselor, Certified Alcohol and Drug Counselor, Certified Clinical and Trauma Professional, Registered Yoga Teacher, and trained in EMDR. Her variety of professional expertise include anxiety and depression treatment, addiction counseling, crisis intervention, sexual assault and trauma counseling, mindfulness, and trauma-sensitive yoga.
Nina incorporates eclectic therapy applying Cognitive Behavioral Therapy (CBT), Dialectical Behavioral Therapy (DBT), Rational Emotive Behavior Therapy (REBT), Solution Focused Therapy (SFT), Motivational Interviewing, Mindfulness, and Eye Movement Desensitization and Reprocessing (EMDR) tools along with teaching healthy coping skills and utilizing other strategies to address the uniqueness of each client and their goals within the therapy process.
Nina is committed to providing service to a wide range of people of different backgrounds including the Latinx and LGBTQ+ community. As an immigrant herself at different points of her life, she has found a passion for work with immigrant and second-generation populations and fostered her work through cultural humility. She is fluent in Bosnian, Serbian, and Croatian.
In her free time, Nina enjoys yoga, mindfulness meditation, hiking, nature, reading, baking delicious goods, eating dark chocolate, and spending time with her lovely family and dog, Lola. Nina believes that work-life balance is a priority, and that self-care is essential for well-being and functioning. Nina values an ongoing practice of self-compassion, compassion for others, gratitude, and kindness to become a better person for herself and others.
Personal quote:
"I believe in our ability to reclaim choice and power despite the difficulties we've encountered in our life, and in the ability to use those experiences to find meaning and transform our lives."
Favorite quotes:
"I've learned that people will forget what you said, people will forget what you did, but people will never forget how you made them feel." ― Maya Angelou
"I am not what happened to me, I am what I chose to become." -Carl Jung