Your Journey to Wellness and
Healing Begins Here
Creating possibilities. Nurturing self-discovery. Wellness inspired.
At Illuminate Therapy & Wellness, we prioritize the health and welfare of our clients and staff. Your safety is our top priority. We currently provide virtual psychotherapy services and socially distanced in-person therapy. Our professional staff is trained to follow all local, state and federal guidelines in the use of masks, sanitizing, and social distancing. We value each and every one of our clients and staff and we will adhere to all recommended safety protocol to keep you healthy and safe. We remain committed to providing both virtual and in-person options as long as we are safely and responsibly able to do so. Please 
click here to learn more about our teletherapy services.
Illuminate Therapy & Wellness strives to provide quality mental health counseling to individuals, couples, families, and groups, in an integrative treatment setting that promotes optimal well-being for the mind, body, and soul. All psychological services will be delivered with skill, integrity, focus, authenticity, warmth, and professionalism to help our clients reach their unique, and fullest potential.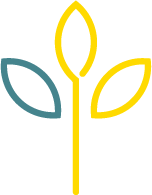 Treat each client with respect, dignity, healthy boundaries, and unwavering confidentiality.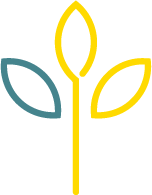 Help our clients learn to cope, heal, and grow by implementing evidence-based treatment modalities that encourage holistic healing.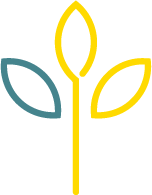 Provide quality, effective, empathic treatment to the whole person by understanding and honoring each clients' unique influence by their culture, family, values, and personal identity.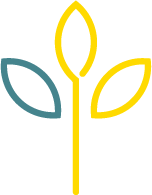 Enhance our clients' sense of worth, meaning and purpose in life by assisting in the discovery and engagement of healthy behaviors and relationships.
"I wanted to thank you again for all of your help. I've had limited anxiety and am able to enjoy myself/relax much more than in the past decade. Mindfulness and understanding my response to scenarios has been huge. One of the biggest tools you gave me was reframing the goal of what is productive in the moment. Example being #1 goal at the moment is to make my children feel important and follow their lead on play. Will continue to work on mindfulness and affirmations to prepare myself. Optimistic about where the practices will continue to take me and again can't thank you enough!"
"I've been working with Illuminate Therapy & Wellness over the past year to help parents and families navigate the pandemic. They have been extremely generous with their expertise and time by listening to parents express their challenges. They motivate people to build skills to empower themselves. The team at Illuminate Therapy & Wellness is fulfilling their goal of building relationships within the community to promote wellness."
"I want to thank you for all of your time, energy, and hard work that you put in with my daughter. While she still has some things to work on, she has come so far from where she started when she first came to see you. Thanks to you, she is now more confident in her ability to stand up for herself and to express what she is feeling in a healthy and acceptable manner. I cannot express to you just how much I appreciate you and all that you have done for our family. You are amazing, and I recommend you every time someone asks me about a therapist for their child. From the bottom of my heart, thank you."
"I was lucky to meet you and want to thank you for all you did to help me throughout high school. I am now a school social worker and give my students the same tips and helpful skills you showed me. Thank you for all that you did to help not only me, but my family."
"‍I wanted to let you know how much we appreciate your work with our son; he has come a long way from when he first started seeing you. We have seen his confidence grow and his ability to handle challenges improve. He even looks forward to his appointments now!"
"You are a kind person and a great therapist who I was able to trust and work with when many difficult obstacles were placed in front of me. You helped me to focus on positive accomplishments that we worked through and helped me handle my anxiety and depression in effective ways. Trust ​​was a must for me, and I found you to be an honorable person with true empathy. I really appreciate your assistance in my times of need."
Subscribe to our newsletter