Creating possibilities. Nurturing self-discovery. Wellness inspired.
Individual Therapy, also known as individual psychotherapy or individual counseling, the client and therapist meet one-on-one for one-hour sessions. The sessions typically occur weekly or every other week, and they are conducted in a confidential and caring environment. The therapist will work with clients to help them explore their feelings, work through life challenges, identify aspects of themselves and their lives that they wish to change, and set goals to help them work towards these changes. A client might see a therapist for a few sessions, or the client may attend individual therapy sessions long term. The amount of time spent in therapy depends on the needs and personal goals of the client.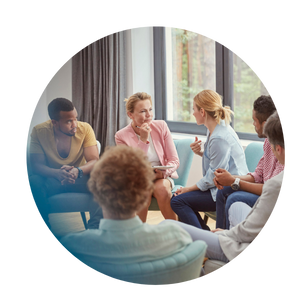 Group Therapy is a form of psychotherapy in which one or more therapists treat a small group of clients together in a group setting. It offers clients the opportunity to build influential therapeutic connections by gaining supportive and combined feedback from the groups' members. Through mutual sharing, group members encourage the development of effective communication skills, coping strategies, and self-improvement. Group therapy is sometimes used alone, but it is also commonly integrated into a comprehensive treatment plan which may include individual therapy and medication.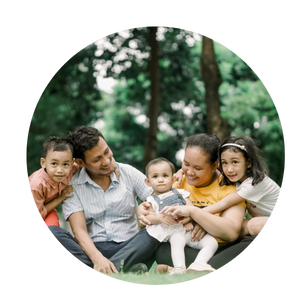 Family Therapy is a type of psychotherapy designed to identify maladaptive patterns within the family unit that contribute to a behavior disorder and/or mental illness and essentially helps families nurture change. Family therapy involves discussion and problem-solving sessions. At times, sessions may be as a group, in couples, or one on one. In family therapy, the web of interpersonal relationships is examined, and communication is strengthened within the family.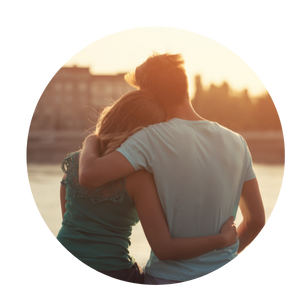 Couples Therapy is designed for couples who are in a relationship, married or not. The main goal of couples therapy is to improve the couples' relationship. Although the focus of couples therapy is on the couple, there are times when the individual psychological issues of one or both parties need to be addressed. Therapy often includes sessions designed to improve problem-solving, build communication skills, and identify life goals and relationship responsibilities. Other common issues include infidelity, financial problems, illness, and other life changes, and anger. Depending on the level of distress in the relationship, therapy can be short term or over a period of several months.