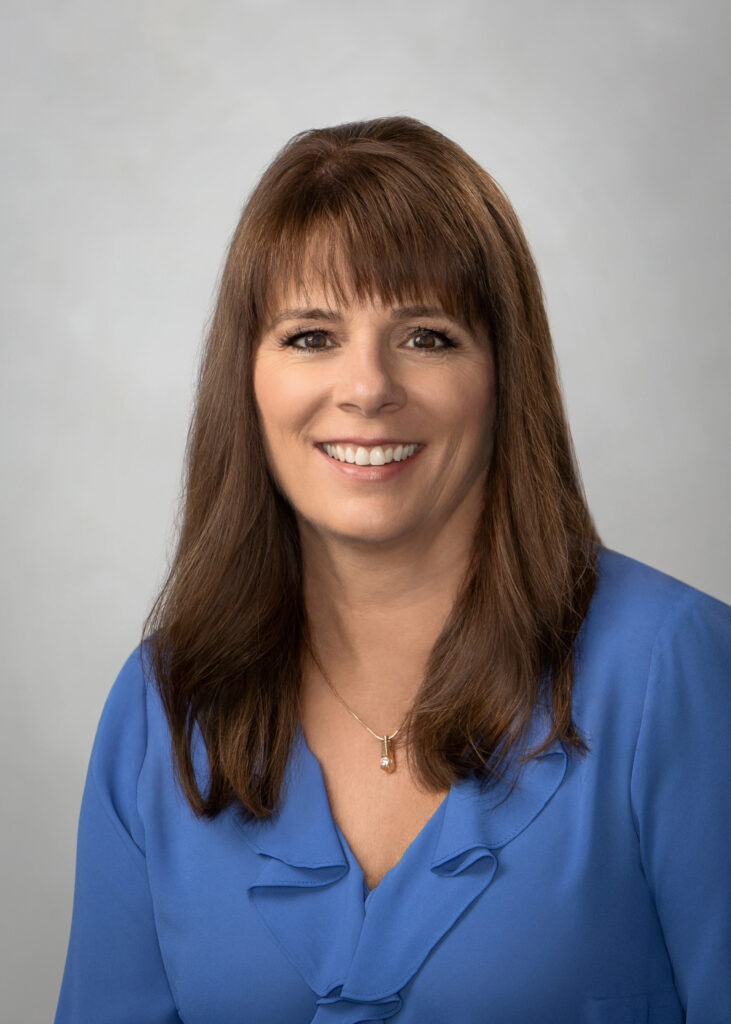 Greta Nielsen, MA, LCPC, NCC
Psychotherapist
Licensed Clinical Professional Counselor
National Certified Counselor
Certified MBSR-T Facilitator
Certified 1-2-3 Magic Family Trainer
847-908-8700 x102
gretan@illuminatingyou.com
Greta's Specialties
Adjustment to Phase of Life Issues
Anxiety & Stress Management
Attention-Deficit Disorder
Autism Spectrum Disorders
Clinical Supervision
Depression & Mood Dysregulation
Eating Disorders
Grief & Loss
Impulse Control Disorders
Sensory Integration Disorders
School Avoidance/Refusal
Survivors of Abuse
Training/Seminar Leader
Greta is a specialist in childhood and teen challenges and disorders, as well as the emerging adult and adult population. Greta has successfully treated clients over the past 30 years with ADHD, Anxiety Disorders, Depression, Eating Disorders, Grief and Loss, and Adjustment to Phase of Life Issues.
Greta's versatile counseling approach is a direct result of her work in various mental health and social service settings, which include inpatient residential treatment, non-profit child welfare, and outpatient psychotherapy.  She inspires, motivates, and guides her clients into becoming healthier, happier, and more connected in their lives.  Greta's non-judgmental, patient, and empathetic style allows her to connect with clients of all ages.  She treats each client as a unique individual who is defined by their strengths, capabilities, and potential rather than by the problems that led them to seek counseling.
Greta's authentic approach, diverse experiences, theoretical orientation, and skill all work together to help her clients' triumph over weaknesses. Greta incorporates Cognitive Behavioral Therapy (CBT), Dialectical Behavior Therapy (DBT), Family Therapy, Mindfulness based counseling (MBCT), Play Therapy, and a Psychodynamic approach to put clients on a long-term path toward mental and emotional health. Greta is a certified Mindfulness-Based Stress Reduction for Teens facilitator and a Certified 1-2-3 Magic Family Trainer.
Greta is a tireless advocate for her clients, understanding the importance of integrative care to foster the best chances for achieving ones' goals.  She stresses the importance of attending to mind, body, and soul using neuropsychology, nutrition, and meditation practices to heal oneself from the inside out.  She successfully collaborates with multi-disciplinary teams of primary care physicians, school systems, nutritionists, and other professionals involved in the care of her clients, thus earning a progressive reputation in the health professional community.  Her advocacy extends to the state level by serving on the executive board for the Association for Child and Adolescent Counseling of Illinois.
Greta is passionate about her work and continually learns from her clients about the resiliency of the human spirit to overcome challenges. She brings this passion to her clients every day by connecting with them and allowing them to find the strength within themselves to triumph over their weaknesses and begin creating their personal path to wellness.  She is often humbled by her clients' ability to allow her into their lives. Greta looks forward to working with you on your journey to health, happiness, and fulfillment.
Greta refuels by immersing herself in outdoor adventures, laughing with friends, and hanging out with her family and dog.
Personal Quote:‍
"We have the choice to be the author of our life. It's when we let others write our story that we begin to feel helpless and hopeless, yet we are not powerless to becoming who we want to be. I feel it is my responsibility to help you find ways to create not just how you want to feel, but who you want to be. I am here to help empower your ability to regain your true self.  At times, we all struggle with seeing ourselves as capable and confident. Through our work together you will begin to change the way you think, the way you feel, and how you are in the world and in your relationships."
Greta's Client Reviews
"I am incredibly grateful for your guidance throughout the past four years.  You have helped me learn how to feel safe in my everyday life, challenged a lot of negative beliefs I've held, and shown me how to communicate openly.  I feel stable enough to do this type of therapy because I know I have the tools to self-regulate and cope."
"I was lucky to meet you and want to thank you for all you did to help me throughout high school. I am now a school social worker and give my students the same tips and helpful skills you showed me. Thank you for all that you did to help not only me, but my family."
"I wanted to let you know how much your expertise helped us to set our daughter up for success in this next phase. Thank you so much for all that you have done to help our family get through this. Your knowledge and expertise has been invaluable to us and we are so grateful to have you as a resource."
‍I wanted to let you know how much we appreciate your work with our son; he has come a long way from when he first started seeing you. We have seen his confidence grow and his ability to handle challenges improve. He even looks forward to his appointments now!"
"I want to thank you for all of your time, energy, and hard work that you put in with my daughter. While she still has some things to work on, she has come so far from where she started when she first came to see you. Thanks to you, she is now more confident in her ability to stand up for herself and to express what she is feeling in a healthy and acceptable manner. I cannot express to you just how much I appreciate you and all that you have done for our family. You are amazing, and I recommend you every time someone asks me about a therapist for their child. From the bottom of my heart, thank you."
"I wanted to thank you again for all of your help. I've had limited anxiety and am able to enjoy myself/relax much more than in the past decade. Mindfulness and understanding my response to scenarios has been huge. One of the biggest tools you gave me was reframing the goal of what is productive in the moment. Example being #1 goal at the moment is to make my children feel important and follow their lead on play. Will continue to work on mindfulness and affirmations to prepare myself. Optimistic about where the practices will continue to take me and again can't thank you enough!"
"Greta volunteered her time to create a presentation for our parents talking about love, discipline, expectations, and boundaries of parenting. She was informative, generous, knowledgeable, and giving of her time. We received the best feedback from attendees who gave her the highest of endorsements."
"I've been working with Greta over the past year to help parents and families navigate the pandemic. She's been extremely generous with her expertise and time by listening to parents express their challenges. Her calm manner acknowledges feelings as she shares tips for parents to explore solutions with children/teens. Greta motivates people to build skills to empower themselves. Greta, along with her team at Illuminate Therapy & Wellness is fulfilling their goal of building relationships within the community to promote wellness."
"I wanted to share how well my daughter is doing and how far she's come, in large part thanks to the help and support Greta gave her (and me!) the last few years. My daughter is now able to sleep independently and is able to feel more confident and be more authentic, not caring what others think. Thank you again for all you've done!"