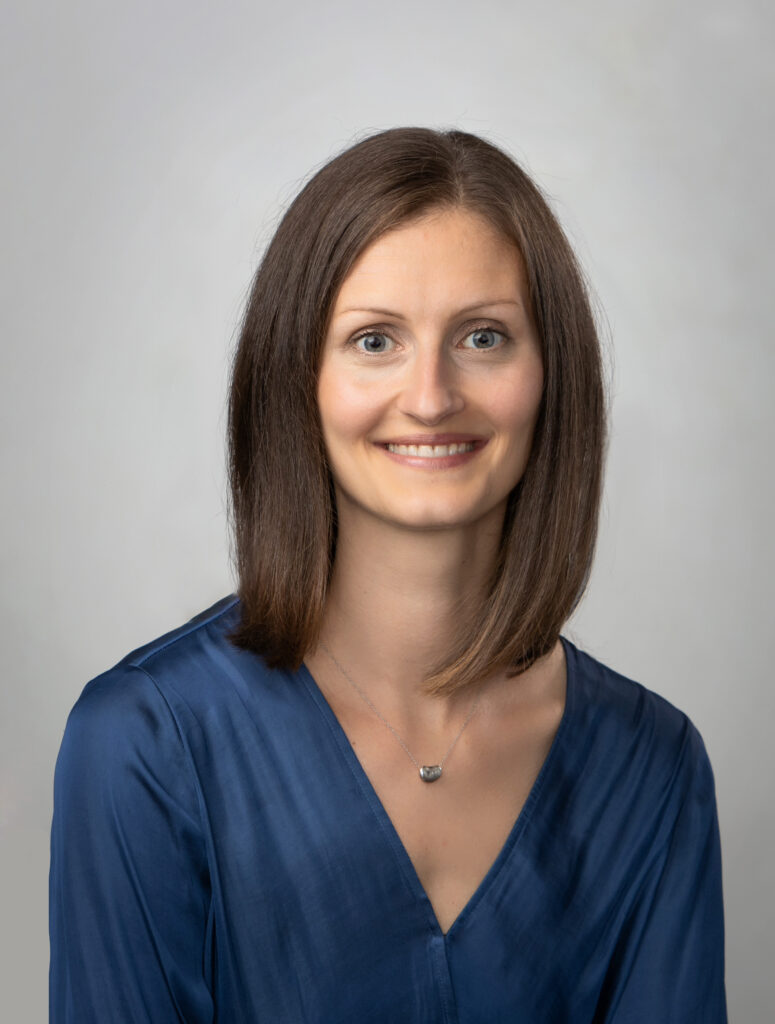 Ana Stefaniuk, MA, LCPC, EMDR
Psychotherapist
Licensed Clinical Professional Counselor
Eye Movement Desensitization and Reprocessing (EMDR) Therapist
847-908-8700 x103
anas@illuminatingyou.com
Attention-Deficit Disorder
Anxiety Disorder
Autism Spectrum Disorder (Moderate to High Functioning)
Bipolar Disorder
Chronic Health Challenges
Depression & Mood Dysfunction
Eye Movement Desensitization and Reprocessing (EMDR)
Highly Sensitive People (HSPs)
Life Transitions
Mindfulness
Multicultural Issues
Perinatal/Pregnancy Challenges
Spirituality
Trauma & PTSD
Ana brings a holistic approach to therapy by considering every individual client at the levels of the mind, body, and spirit. She makes the therapeutic process unique by meeting clients where they are, tuning in to what they need, while inspiring them to find solutions to what originally brought them in. Her therapeutic style is best summed up as collaborative, direct (yet gentle), supportive, goal-oriented, and empathetic. Ana is committed to her clients' personal growth and facilitates effective communication, personal empowerment, comprehensive wellness, and functional skills to start building a healthier, more meaningful life.
Ana's professional experience includes an outpatient wellness clinic, a behavioral health hospital, and private practice. Combined, her experiences provided her with extensive knowledge working with individuals seeking psychological support and wellness. She now happily serves the community in her role as co-owner and psychotherapist at Illuminate Therapy & Wellness. Ana is passionate about providing access to care and strives to create a warm and open healing environment for her clients.
Ana considers herself an eclectic therapist and she works with individuals of all ages. In session, she incorporates a variety of treatment modalities and interventions to meet the diverse needs of her clients. She utilizes Person Centered Therapy, Cognitive Behavioral Therapy (CBT), Dialectical Behavioral Therapy (DBT), Eye Movement Desensitization and Reprocessing (EMDR), Mindfulness-based practices (MBCT), Psychodynamic Theory, and Solution-Focused Brief Therapy (SFBT). Ana is EMDR trained and holds an EMDR certificate. Further, she provides culturally sensitive therapy to ensure clients from various ethnicities, religions, genders, and principles adjust smoothly to the therapeutic process.
In her free time, Ana enjoys spending quality time with her family, exploring new places through travel, tennis, hazelnut mochas, and healthy doses of humor. Brené Brown is Ana's spirit animal.
Personal Quote:
"I believe in the human spirit and our natural capacity to grow, heal, and overcome limitations and challenges. I am dedicated to facilitating authentic and safe therapeutic relationships with my clients. My goal is to provide my clients with an atmosphere where they can feel secure enough to risk being vulnerable while mustering up the courage to overcome their own obstacles."
Ana's Client Reviews
"Ana has had a huge positive impact on my life. I have been seeing her regularly for several years to deal with anxiety issues. She has helped me through some very difficult situations, and I use strategies she has taught me on a daily basis to manage my anxiety. Ana is kind, easy to talk to, and a good listener. She has a wealth of suggestions and strategies to try to help deal with my issues. In addition, she has used EMDR with me which has helped to significantly reduce severe anxiety I had been dealing with. I highly recommend Ana. She is a compassionate, knowledgeable, and caring therapist."
"I feel like Ana really listens to the patient and the parents and helps to find workable solutions to get through stressful situations. I see my daughter using coping skills to help with her anxiety and know that Ana has been a tremendous resource and kind ear for all of us."
"I have been seeing Ana for almost two years now, and she has helped me through an extraordinarily difficult time of anxiety as a new mother. She is a kind and patient listener, and she makes sure that you get whatever you need from each session. Also, she used EMDR with me to process a traumatic experience, and it actually changed my life."
"Working with Ana has been so rewarding and helpful this past year. She creates a safe place to work through issues and removes the stigma of therapy."
"Ana listens, supports and has provided me with coping tools to help me manage my anxiety and stress. She has helped me grow and I am grateful that I found her!"
"Ana has been instrumental in helping my teen daughter navigate challenging issues. Ana's experience and approach has supported my daughter in developing self-confidence and coping strategies in ways that respect her individual personality while being applicable to real-life situations."
"Ana is a kind person and a great therapist who I was able to trust and work with when many difficult obstacles were placed in front of me. Ana helped me to focus on positive accomplishments that we worked through and helped me handle my anxiety and depression in effective ways. Trust was a must for me, and I found Ana to be an honorable person with true empathy. I really appreciate her and her assistance in my times of need."