EnergyTouch® Practitioner
847-908-8700 x104
janets@illuminatingyou.com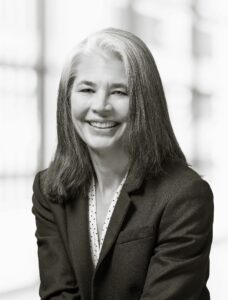 Janet is an EnergyTouch® Practitioner who works with clients by exploring wellness through the connectivity between mind, body and spirit. EnergyTouch® is an off-body therapy that is based on the premise that healing can be made easier and faster by balancing the flow of energy through the body. As human beings, our bodies contain dynamic functioning systems each in unique relationship to physical, emotional, and spiritual well-being. These systems are all connected through the personal energy field, like the electrical system in your home. Disruption along the flow can affect other body systems and emotions. 
EnergyTouch® is complementary to other therapies. Janet's unique skills allow clients to become fully relaxed and comfortable as she works through the energetic systems of the body, without physical touch. Clients will sense a deep peace as they connect to clearer awareness. 
Simply put, we all have access to our very own innate wisdom of physical, emotional, and spiritual needs. Janet's passion is to help clients connect to and explore this innate wisdom. This process will open awareness to solutions for letting go of what no longer serves one's highest good allowing clients to move forward along life's journey. 
Personal Quote: 
"Our bodies innately know what is needed to be healthy on all levels. They ARE communicating with us, all that we need to do is tune-in, listen and Re-remember wellness."
Contact Janet