Psychotherapist
Licensed Clinical Professional Counselor
National Certified Counselor
Acceptance and Integration Training (AAIT) Therapist
Emotional Freedom Technique (EFT) Therapist
Certified and Registered Yoga Instructor (RYT-200)
Reiki Master and Shamanic Energy Healer
847-908-8700 x106
laurenl@illuminatingyou.com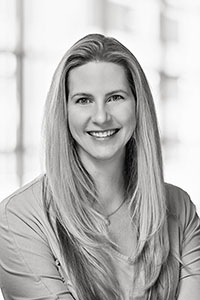 Dr. Lauren LaPorte, is a board-certified counselor, licensed psychotherapist, certified yoga instructor, with a doctorate in Counseling Psychology, and over two decades of experience counseling clients who span the spectrum of mental health concerns with expertise in anxiety disorders (including OCD, panic, and social anxiety), grief, and SAD (Seasonal Affective Disorder). Lauren possesses niche specialties with the LGBTQ+ community, college students, neurodivergence adults (high-functioning autism), and adults entering their "third act" (life beyond retirement). While working in the counseling field for the last 23+ years, Lauren has been exploring, implementing, and refining the research-based techniques found in DBT (Dialectical Behavioral Therapy), CBT (Cognitive Behavioral Therapy), REBT (Rational Emotive Behavioral Therapy), and narrative therapies. Additionally, she has developed a strategic framework that blends these techniques with a trauma-informed therapy called Acceptance and Integration Training to help adult clients navigate through life's "choice points".
Lauren believes the usual go-to methods of dealing with life's stressors, or "learning opportunities" as she calls them, stop working because these methods are often created in a time of stress. Therefore, they are only designed to be a patch until something more suitable can be created. When that "break" from stress never arrives and no other solutions exist, the patches eventually wear down and fail. This is when a person reaches a "choice point", where they must consciously decide to change how they tackle life's challenges – or eventually succumb to the struggles that brought them to this point.
She has witnessed these struggles show up as a sense of "loss" in life; such as the loss of health with a diagnosis of a chronic illness or disease, loss of a loved one, loss of safety and security, loss of knowing one's life purpose, and/or losing a sense of identity. Since the brain is hardwired for survival, every new loss triggers and brings to mind every past loss, sending a person into a cycle of negative feelings. Lauren incorporates this strategic framework to address the root cause of these conflicts (typically a form of trauma) and assist the client in creating long-term solutions to eventually break the cycle of destructive responses.
A client's work with Lauren is defined by the two main elements of the strategic framework: uncovering the client's life purpose and path (or their "aligned life") and tackling the obstacles that prevent them from living this aligned life. Her knack for blending humor, warmth, and empathy helps clients feel safe, accepted, and hopeful, allowing them to embrace and trust their intuition.
As a true Renaissance woman, Lauren enjoys home remodeling projects, handcrafting beaded jewelry, meditating, practicing yoga, cooking tasty vegan meals, snuggling with her mini labradoodle, paddle boarding, kayaking, spending quality time with family, and watching anything that makes life feel a bit more magical.
Personal Quote:
"It is a pleasure and honor to be the witness to another soul's healing journey. We are meant to experience life as a beautiful dance of human interactions and we run into trouble when we create the illusion of separateness from others. My job is to help other souls navigate this crazy human experience, so they go from merely enduring to flourishing."
Contact Lauren LaPorte